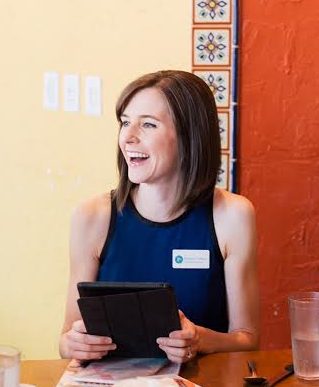 Rebekah Hood is an award-winning journalist and social media maven. Learn more about her and see some of her work below.
Rebekah…
loves Jesus.
loves people.
is a wife and a mom to a spunky two-year-old and a feisty fur-baby.
is a born and bred Texan who uprooted and moved to Orlando, FL in 2016.
gets energized by news and politics, but just like the legendary Bob Schieffer (go Frogs!), doesn't reveal how she votes.
is passionate about living a "clean" lifestyle, using eco-friendly household products, wearing safer makeup, and aspires to turn her backyard into a miniature farm (tips welcome!).
interned for "The FOX Report with Shepard Smith" at FOX News Channel in New York City.
graduated with a broadcast journalism major and history minor from Texas Christian University (again, go Frogs!).
frequently works quotes from "Will & Grace" into her vocabulary.
broke the strongest bone in the human body (long story).
secretly (well, now not so secretly) wants to own a B&B in Maine.
starter her journalism career at KCEN in Waco, Texas (yes, where Chip and Joanna live).
reported on the Nov. 5, 2009 Fort Hood massacre to the BBC in London.
worked for KVUE in Austin, Texas for several years. #keepaustinweird
was Austin's first known "online correspondent," creating various types of news reports for multiple platforms including:

breaking news coverage for live TV…

feature stories for TV and the web…

 "web extra" content to enhance KVUE.com stories…

mobile-exclusive content for KVUE's mobile app…

and short "newscasts" exclusive to KVUE's Facebook page.