I know, I know. It's been too long since my last blog post. ::slaps hand::
Let's just say I took a summer blog-cation. Ok? But what better way to knock me out of my summer blogging slumber than tonight's first GOP debate for Election 2016! Today feels like Christmas. I'm so excited. #nerdalert
Never have I seen such a cast of characters in an election.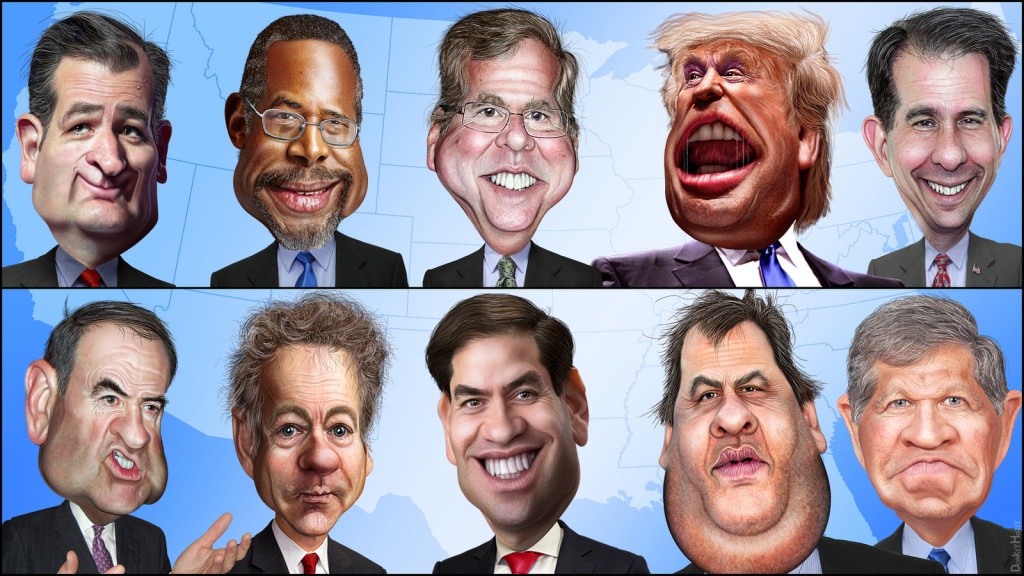 Tonight 10 of the 17 (17?!?!?!?!) Republican presidential candidates will take the stage in Ohio for the debate set to air on FOX News at 9 p.m. EST/ 8 p.m. CST, and my bet is that it will be very entertaining (oh, and hopefully informative too). I'm expecting the unexpected, but also definitely expecting egos to be on parade. But hey, at least Trump doesn't have to worry about former Gov. Rick Perry's hair "trumping" his, since Perry lost out on making it onto that Ohio stage.
All joking aside, lately I've been reading a good deal about the presidential candidates on both sides of the political aisle. Before you watch (And you should watch! Come on, kids. Let's be informed voters, please.) tonight's debate, get familiar with what's been happening in the election arena the past couple of weeks with the articles linked below:
So when will it be the Dems' turn? Glad you asked! They released their debate schedule today, much to Bernie Sanders' and Martin O'Malley's dismay. The fun for the Democratic presidential candidates begins in October.