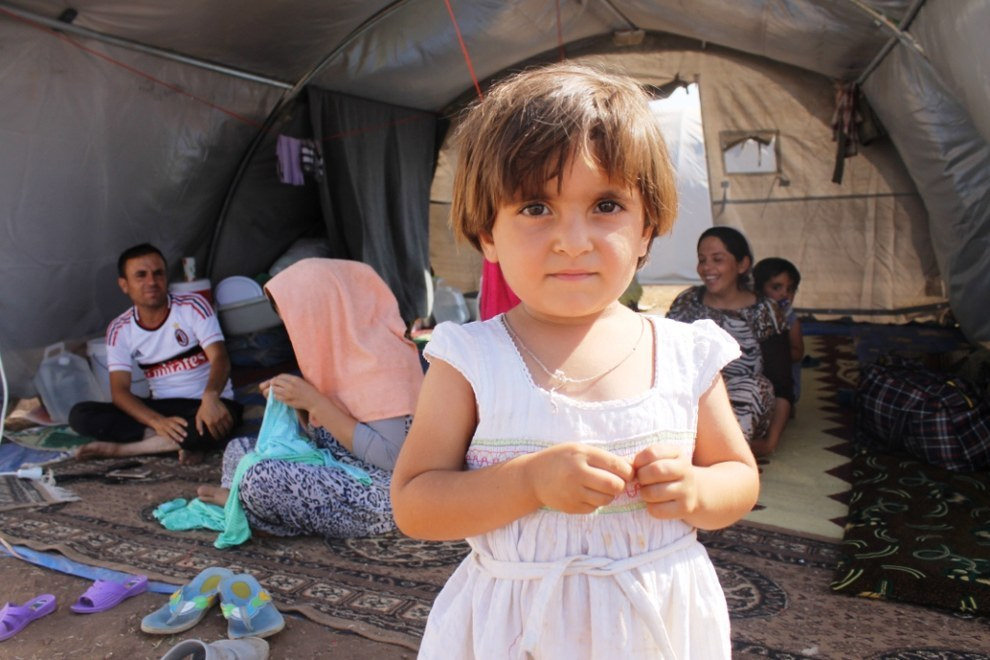 How do you just sit on the floor of a shipping container and just let these women carry this kind of terror alone — how do you turn away and go back to your neat little life of Wheaties and news reels and how does the church not stand up and howl?" – Ann Voskamp
Do you feel helpless in the face of the evils ISIS is inflicting? Do you feel like you can't do anything for the Yazidis, Christians, and other minorities suffering in the Middle East because they're so far away? Stop. No more excuses. The people ISIS is waging war against are just that — people. They're not simply news headlines.
There is a way to help defy ISIS. Thank you, Ann Voskamp for helping shed light on the fantastic organization that is Preemptive Love. This one, Texas-based organization is doing more to spread love and healing — literally and figuratively — in the Middle East than any other I've seen.
(Full-disclosure: I have donated to Preemptive Love in the past. Also — A fun fact for my Austin-area friends: The organization's founder, Jeremy Courtney, is from Central Texas. Go here for a recent Statesman feature on him.)
I highly encourage you to read Ann's blog post. Then I encourage you to go here and join me in doing something to help empower the women and children ISIS is trying to eradicate.
………
UPDATE: On Thursday May 21, 2015, Ann Voskamp and Jeremy Courtney hosted a live stream discussion moderated by Jennie Allen of IF:Gathering. Go here to read Part 2 of this blog post about that discussion and learn more about what you can do to assist Preemptive Love.