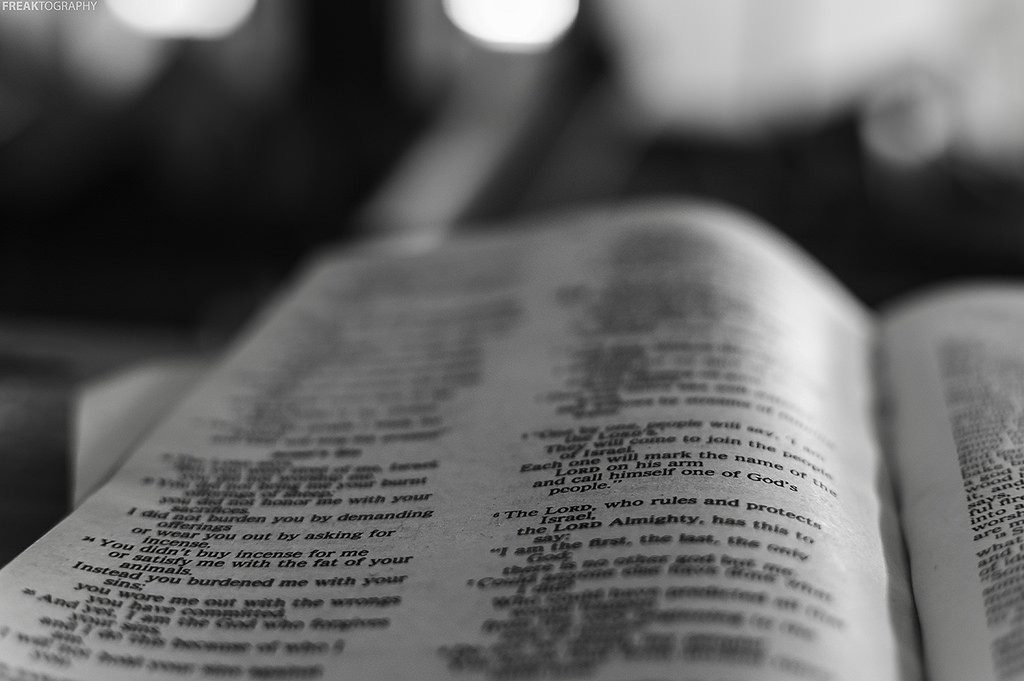 Last week my Twitter feed was buzzing about Pew Research Center's new Religious Landscape Study which reflects the current religious composition of U.S. adults.
Many news outlet headlines portrayed doom and gloom for Christianity in America, like this New York Times article.
"The Christian share of adults in the United States has declined sharply since 2007, affecting nearly all major Christian traditions and denominations, and crossing age, race and region…" the author writes.
However when you examine the study for yourself, you'll see that the percentage of people identifying as Christians has dropped from 78.4% in 2007 to 70.6% in 2014. It's a decline, yes, but I don't think a 7.8% drop over seven years really classifies as a "sharp" decline like the Times states, but whatever.
This USA Today article agrees with me and sheds some realistic light on the study's numbers.
Rather than predict the impending doom of the church in America, this latest study affirms what many researchers have said before. Christianity isn't collapsing; it's being clarified. Churches aren't emptying; rather, those who were Christian in name only are now categorically identifying their lack of Christian conviction and engagement."
According to Pew, "Nearly one-in-five U.S. adults (18%) were raised as Christians or members of some other religion, but now say they have no religious affiliation."
"Many of these who have been labeling themselves as Christians are starting to feel free to be honest about their religious affiliation, or lack thereof," the author of the USA Today article writes. 
In a nutshell = Christianity is not dying. In fact, the opposite is true for evangelicalism in America. The Pew study found that evangelicalism is in fact growing.
According to this interesting read from The Gospel Coalition about Pew's study, "Approximately 1 in 5 of every generational group identifies as evangelical: Silent generation (30 percent), Baby Boomers (28 percent), Gen X (25 percent), Older Millenials (22 percent), and Younger Millenials (19 percent). Those percentages are higher than for any other Christian group…"
That article lists numerous other facts about evangelicalism's growth including that more Americans who self-identify as gay or lesbian identify as evangelical (13 percent) than mainline (11 percent), atheist (8 percent), or agnostic (9 percent).
Another takeaway from the Pew study I found noteworthy — The share of Americans who identify with non-Christian faiths, such as Islam and Hinduism, has grown from 4.7% in 2007 to 5.9% in 2014.
"Muslims now account for 0.9% of the U.S. adult population (up from 0.4% in the 2007 Landscape Study), while Hindus make up 0.7% of U.S. adults (up from 0.4% in 2007)," Pew Research found.
I honestly was surprised at those numbers. I would have guessed that Muslims accounted for much more of the U.S. population, not less than 1%.
Related Reads:
One prominent evangelical leader shares his thoughts on the Pew study, "Bible Belt near-Christianity is teetering. I say let it fall." Go here to read more.
Preacher and author John Piper made a now seemingly prophetic statement about the "clarification" of Christianity back in 1992 like the USA Today article above mentioned:
Piper in 1992: pic.twitter.com/1P7WLe7GWU

— Tony Reinke (@TonyReinke) May 13, 2015